Grill to impress with these delicious and easy recipes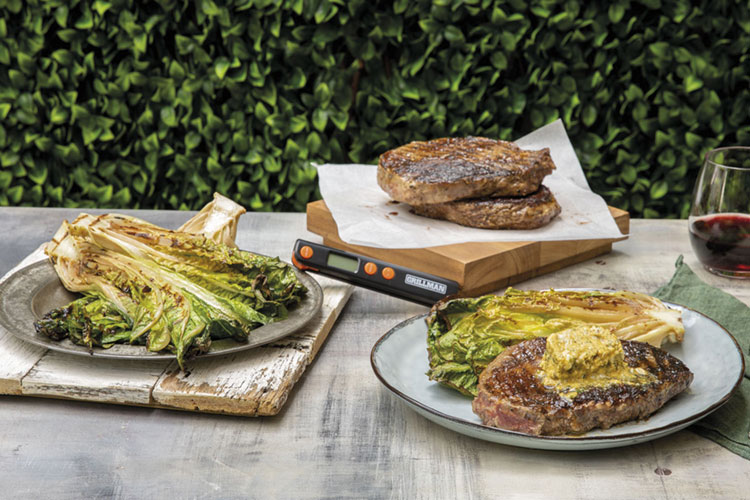 Juicy, tender fillet steak served with a generous helping of Café de Paris Butter, packed with delicious fresh herbs and spices for a gourmet touch. Serve with charred cos lettuce for a caramelised, smoky flavour.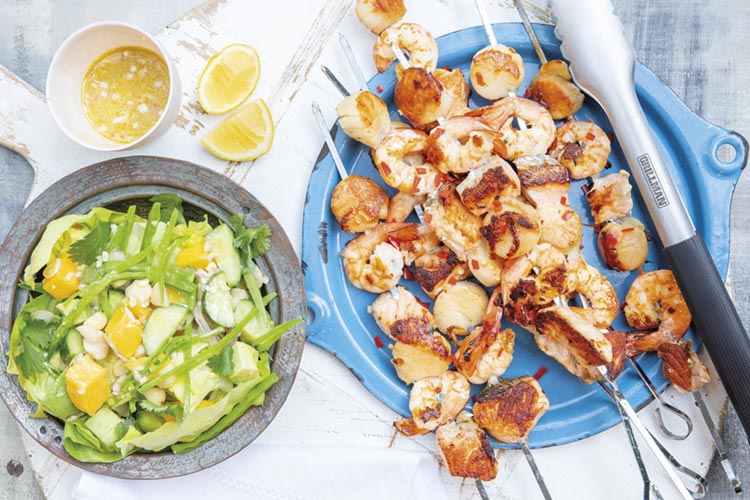 Fresh and vibrant seafood medley of grilled prawns, scallops and salmon marinated in a chilli garlic and olive oil marinade. Quick and easy, serve with crisp, refreshing mango and avocado salad topped with crunchy macadamia nuts.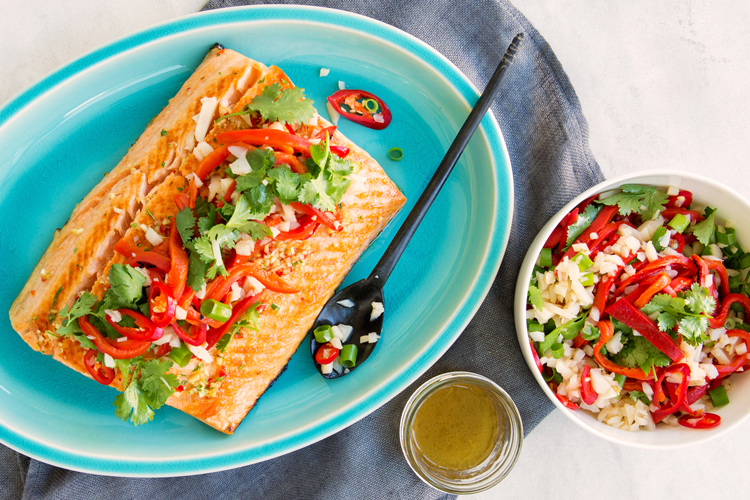 Beautifully pink salmon glazed with orange, ginger, lime leaves, lemongrass and a hint of chilli served with a charred capsicum salsa with shallots, coriander and crunchy water chestnuts.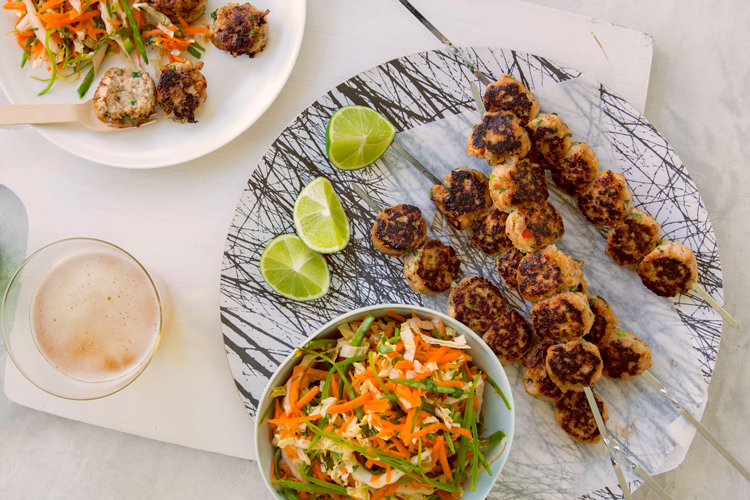 Skewers of chicken balls full of the flavours of Asia served with Asian style coleslaw with carrots, snow peas, wombok and fresh herbs.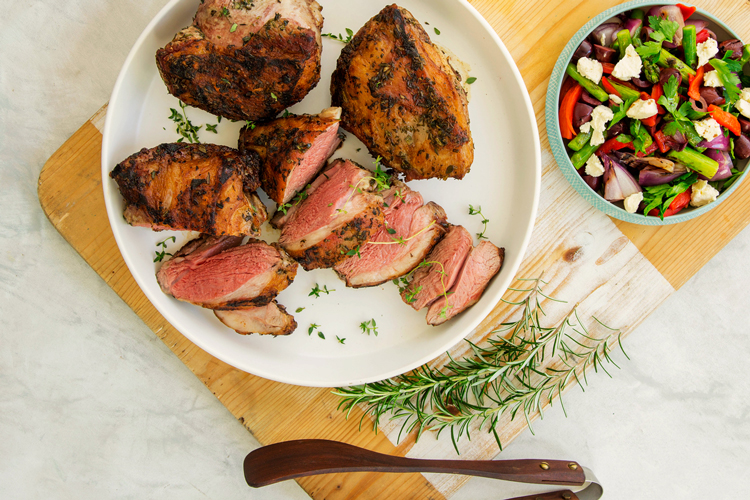 Hearty grilled lamb rump with a classic rosemary and thyme rub, served with chargrilled capsicum salsa with asparagus, olives and Persian feta.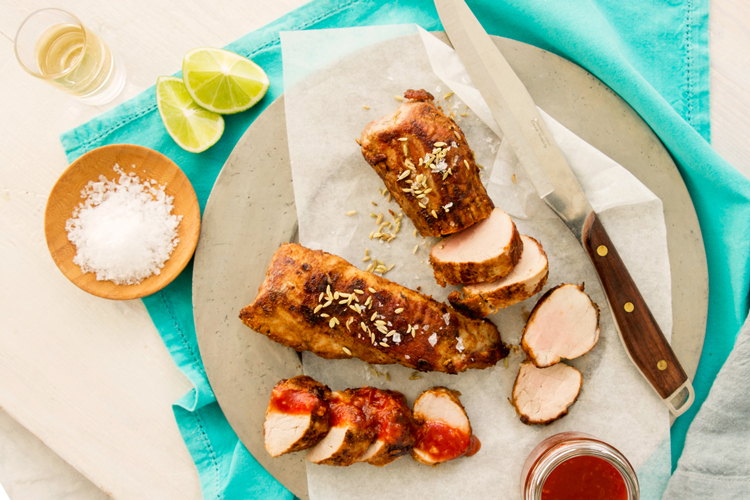 Flavoursome and succulent pork fillet coated in a spicy herb dry rub, served with a generous kick of tequila and lime sauce.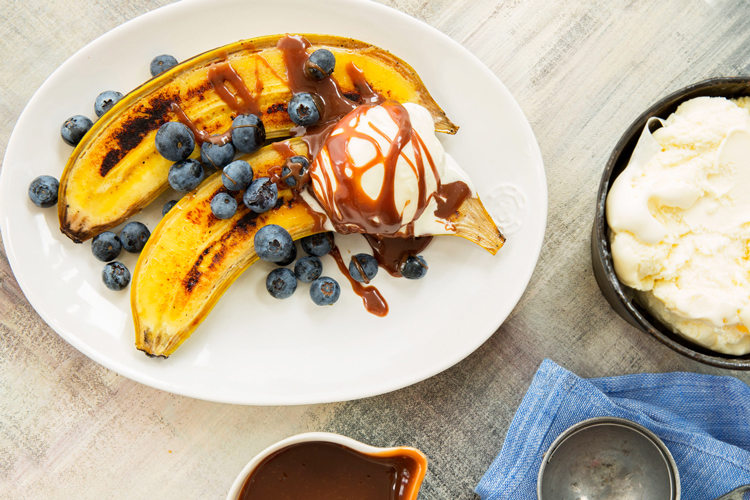 A classic banana sundae with caramelised grilled banana, drizzled with creamy chocolate sauce, blueberries and a scoop of your favourite ice cream.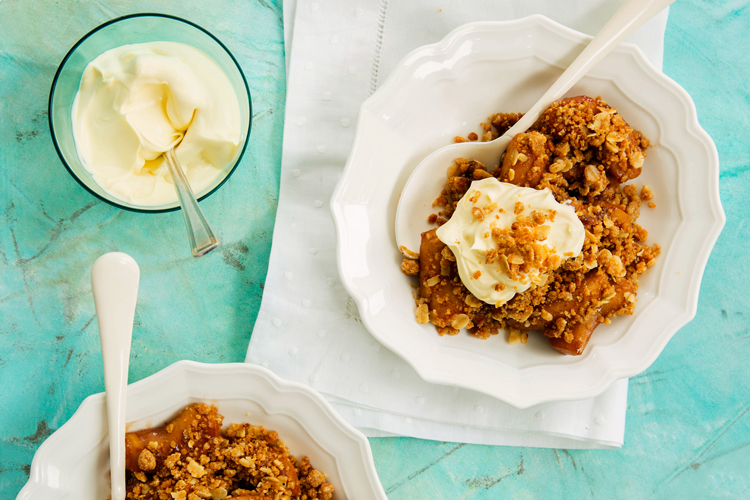 A quick and delicious recipe. Warm cinnamon spiced apples topped with toasted oat crumble and a dollop of cream.