Your helpful guide to achieve grilling greatness this summer
---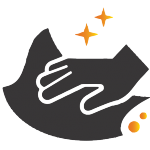 MAX-FLAVOUR, MIN-CLEAN UP
You can minimise your cleaning up time by using the Grillman hot plate liner. The liner is designed to be placed on top of your hot plate, you can trim it easily with scissors for a perfect fit. Marinades are no longer a pain to clean up afterwards! Your Grillman hot plate liner is dishwasher safe, so just lift it off the barbecue, gently scrape off the excess food and place in the dishwasher or wash by hand. It's that simple!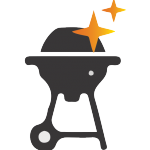 KEEP IT CLEAN
A clean barbecue is a happy barbecue. Maintaining your barbecue is very important, not only will it reduce flare ups but also assist with maintaining the flavour of your food as the plates will not be smoking off old residue. When cleaning your barbecue you should also look at the internals parts, make sure your burners are not clogged, your igniters are in good working order, your drip tray is clean and lined, and naturally that the grill and hot plates are clean of grease. You will notice the difference when cooking, and you won't smoke out your neighbours!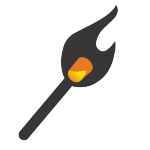 LIGHT IT UP
The days of drenching your charcoal with lighter fluid, dropping a match and running are over! There is a much safer way nowadays, use a chimney starter. Simply place your charcoals inside the chimney starter, scrunch up some newspaper and place it underneath the chimney starter. Light the paper, and watch you charcoal heat up. When the coals are grey and redish in colour then simply pour them into your barbecue and start cooking.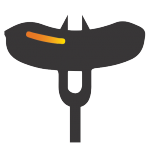 DON'T FORK AROUND
When it comes to barbecuing, tongs are a man's best friend. It can help you turn, flip, sear and serve your prize winning steak. Best of all they won't pierce your steak allowing that wonderful flavoured juice to escape. So when your grilling your steaks, don't fork it use your tongs!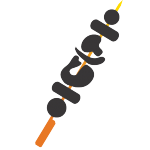 SKEWER IT!
Before you start assembling your bamboo meat skewers, soak the skewers in water for approx 10 minutes. Now you're ready to create your meal on a stick! If you like medium rare meat, pack the meat tightly on the skewer. If you're more a medium-well guy then space the meat pieces apart. Don't forget the skewers will get hot!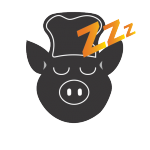 REST YOUR MEAT
Chefs do it for a reason, it allows the juices which have been forced out of the meat during cooking to have time to be reabsorbed, meaning your steak will maintain its flavour and tenderness. When resting your meat it is recommended to place a cooking cooling rack over a drip tray, so that air circulates underneath the meat. Reducing the resting time required and also means your crispy grill marks will stay crispy!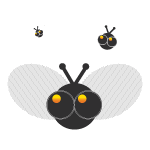 SHOO FLY DON'T BOTHER ME
Where there's one, there's many. Keep those annoying flies away from your food with the Grillman food tent. Simply pop it up and place over your food for an insect free salad and steak.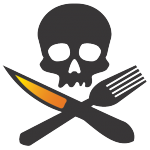 OVERKILL
Meat is not the enemy. Just because you can turn up the heat full blast, doesn't mean you should. Thin cuts of meat can be cooked on high, as they are intended to cook fast. Other more delicate items such as fish, chicken and vegetables are better on a medium heat. Naturally for larger cuts of meat such as roasts a low temperature is required with indirect heat. If your marinade or rub has sugar in it, then you need to ensure your barbecue temperature is not too high. Sugar starts to burn at 130 degrees Celsius, so turn down the heat and avoid that burnt taste!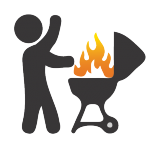 FRIEND OR FOE?
It's fact, the most common reason for backyard fires involves your BBQ. It can easily switch teams and become your worst nightmare. So to keep the fireman away it is important to prevent flare ups. By this, we mean reducing the amount of oils used while cooking. Only place oil on your food, not your hot plate. Simply get a aluminium drip tray and place a small amount of oil in the tray, add your meat, toss to coat – then start grilling.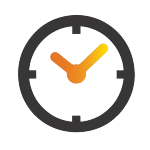 BARBIE BABYSITTERS
Cooking a roast on the barbecue can be a challenge if you are not confident in your cooking knowledge. Here's a handy chart to assist you with spending your time entertaining your family & friends rather than hovering over the barbecue watching the meat cook. NOTES: Large joints of pork may need 30 minutes extra if thick. Chicken time varies to beef/lamb/pork, temperature Moderate – Hot 200 degrees Celsius, 40-45 minutes per KG.